Cryptocurrency Exchange Development
White Labelled Cryptocurrency Exchange Software
Cryptocurrency Exchange Development
Trivial Works build customisable and scalable cryptocurrency exchange platform by experienced blockchain developers highly focusing on security, connectivity and seamless environment. We build a complete and reliable cryptocurrency exchange software development facilitating secure and fast transactions whose priority is in the safety and security of the crypto exchange. If you already own a cryptocurrency and looking forward to integrating into a cryptocurrency exchange platform, we will offer you a perfect ready-made white label cryptocurrency exchange software to start your own crypto exchange with the help of latest technologies.
Features of Cryptocurrency Exchange Platform
Support Trading: To increase the number of trades, effective risk management to reduce stop loss.
Margin Trading: When a trader does not have funds on hand but still like to trade he can borrow coins to trade in the platform to make a profit and return to the lender at a predefined rate.
Order Sharing: BAF Cryptocurrency Exchange Platform allows to mirror orders optionally and increasing liquidity.
Referral Program: After that trade of the referral has been completed, users get direct commissions and referral commissions.
Multicurrency Wallet: This feature supports fiat and cryptocurrency with multiple payment and withdrawal methods.
Mobile Application: You can track Live Market Information, Live Price Alerts in iOS or Android devices on the Move Trading.
Payment Gateway Integration: Cryptocurrency deposit and withdrawal can be done via Visa/Mastercard, Wire Transfers and other methods by the users.
API Integration: Any coin can be integrated to the exchange with integration mail service and SMS service providers.
Multi-language support: Multiple languages, including Mandarin, Korean, French and Russian are supported by the exchange software.
Panel for Admin Backend: Here you can view all current functions including KYC, Tickets issued, Referrals and all transactions.
SEO/SEM Feature: SEO widget that is text readable allows admin to add focus keywords, which ultimately turn up on Google search.
Types of Order in Cryptocurrency Exchange
Limit Order: Users are allowed to trade cryptocurrencies by placing an order hoping that it will be fulfilled by someone else's market order. The user can set a Limit Buy or Limit Sell. The orders are not limited to slippage due to volatility in the market.
Stop Order: This is a conditional market order and the user sells the order after reaching a specified price. A user can set a Stop Buy or Stop Sell/Loss thus taking precautionary measures.
Copy Order: Here the user receives updates on the top crypto-traders and copy their trades. This helps the beginners to the crypto-trading. The top order receives a commission based on the earnings of the copy trader.
Cryptocurrency Exchange Platform Launching Details
Step 1: Requirement Gathering is done and the Exchange is Prepared.
Step 2: Vanilla Exchange Product is installed with jurisdictional changes based on the geography of exchange incorporation.
Step 3: Match Engine is Installed as per requirements.
Step 4: Different blockchains are integrated into the Exchange.
Step 5: Security Features are enhanced.
Step 6: Coins/Tokens are Listed on to the Exchange.
Step 7: The Exchange is handed over.
Security of Cryptocurrency Exchange
Jail Login: Multiple failed login attempts for a fixed amount of time is prevented.
Encrypted Data: Encrypted data transmission protects credentials and other information.
Protection against Cross-Site Request Forgery (CSRF): State-changing requests and other unwanted actions from the user side is protected.
Authentication for HTTP: Most secure HTTP Authentication tokens, such as OAuth.
Anti-Denial of Service (DDoS): The exchange is defended against large requests to the server
Anti- Distributed Denial of Service (DDoS): The exchange is protected from extremely high traffic originating from multiple sources.
Protection against Server-Side Request Forgery (SSRF): Internal systems are protected from an attack that can be sent from vulnerable web applications.
Protection against HTTP Parameter Pollution:
Evasion of Web Attack due to the HTTP request protecting hidden information. Escrow System: Buyers and sellers exchange the coin using a trusted third party or smart contract.
Wallet Security
Secured Wallets: E-wallets secure the stored coins or tokens built on the blockchain to enable safe and secure storage of cryptocurrencies.
Multisignature Wallets: An additional layer of security for cryptocurrency transactions is added. Multisignature wallet addresses require another user or users sign a transaction from the wallet.
Two Factor Authentication(2FA): Two-factor authentication (also known as 2FA) is applied to confirm a user's identity by utilizing two different factors, Private Keys & QR Scanner.
Elliptic-curve cryptography (ECC): The wallet address consists of a public-key cryptography, based on the algebraic structure of elliptic curves over finite fields. The address will be in the form of an alpha-numeric structure.
How to select Cryptocurrency Exchange Development Service?
Choose the Right Platform: The trading platform should be free from system crashes, server issues and other irregular behaviours that could cause reputational issues. The cryptocurrency exchange platform must have higher transactions per second and must be able to handle high volumes.
Market & Liquidity: It is important to be kept up to date on the market news and hedges since the cryptocurrency market is volatile. The exchange must be able to weather unexpected contingencies in the crypto-market.
Incorporation & Regulation: The critical aspect of developing an exchange is to incorporate the company in crypto-friendly countries, with a focus on operating in a global market. Regulations, such as KYC, AML & GDPR, must be followed as per jurisdiction.
Banking: The strategy must have an agreement with the bank as soon as possible since a secure banking facility is a highly critical component. Depending on the location of the crypto-exchange, formal banking is not important.
What our clients
Think about us

""Lalit is a great worker. He communicates clearly and promptly I had a few personal issues during this project that caused some delays, but Lalit was very diligent in keeping up to speed with the project, and went above and beyond in delivery of my app. I will definitely use him again for these types of projects. HIGHLY RECOMMENDED!!!!""
DJ MORGAN
Managing Director at Golflutter Ltd

"While I don't believe in unicorns, Dhirendra and the team he leads come close. In our project review meeting today, I was glad to tell Dhirendra leading the technical team, that in my 20+ years of experience building and installing technology solutions, I have never had better customer service. Dhirendra and his team are not only technically extremely sharp, but also, and perhaps even more importantly they deeply listen. I am always impressed with how Dhirendra repeats back my desires, functionality requirements, and design goals. He makes sure to exhaustively understand my requirements and vision before making recommendations. I can't imagine working with an individual that is more efficient and effective in generating technical solutions I can afford."
Giancarlo Newsome
Business Modernization Consulting, Empowerment through Entrepreneurship, Prayer Advocate (iPray Founder), Speaker

"Lalit is an excellent contractor!!! He and his team do very professional work. He always made himself available when I had questions and met deadlines just as he promised. His English is very solid and he's very easy to work with. A super nice guy. I have already re-hired Lalit for another project and plan on using him much more in the future. "
Diamond Creek

"Dhirendra and his team have done a great job of taking our description of the online application and making it happen. We had some very complex functionality that we needed to work a specific way they did it."
Terry

"I have been working with Dhirendra and his team for nearly 2 years now on a large project. He has been very professional and it has been a pleasure working him and his team. The project has had many changing requirements along the way and Dhirendra and his team have always been able to accommodate the change of direction. Dhirendra is always up front and clear about all development costs. For anyone wanting a development team to work with on any projects, i would recommend using Dhirendra and his team."
Jamie Cooper
DXC - ATO - Apps Management & Team Lead

"I had an App developed by Dhirendra and his skilled team. After a short description and a skype call, Dhirendra was able to understand the business idea, give feedback and ideas on my project and set me up with a highly skilled and open minded team. It was fast, straightforward and without complications. If you need a solution that work, then ask Dhirendra and his team to have a look at it"
Christian Rønsov
Procesoptimering - Lean - Projektledelse - TWI - GMP - Change management - Produktion - Standardisering - Træning

"Besides being a founder Director at Trivial Works Solutions, Lalit Vijay is a man of with great leadership qualities. His ability to inspire his team to give the best output to his clients is certainly noteworthy. Lalit is instrumental in developing and providing IT solutions for our Edtech projects at kriti Prakashan and I take pride to endorse him for this. "
Arun Wahi
Consultant (Digital Media) at Kriti Group of Companies

"It's being fantastic working with Dhirendra and his team. Our company found Dhirendra and team to be professional and well educated in the web/app space. He goes out of his way to ensure that all deadlines are met and products delivered as per specifications. For anyone wanting a development team to work with on any projects, i would recommend using Dhirendra and his team."
Clifford Whittaker
CEO at New Media Investments PTY (LTD)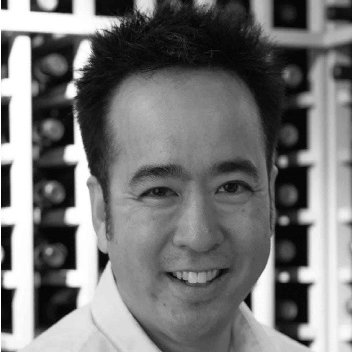 "It's been a pleasure to work with Dhirendra and his team. As a US startup that was starting from scratch, Dhirendra was thoughtful in his base recommendations of the type of technology which suited us and our vision to scale. His ability to understand the greater picture of our objectives made it easier for us to design and build our innovative app."
Patrick Wong
Vice President of Operations at Startup in Stealth mode

"As always, Lalit and his team did a great job finishing my apps and the website. I need a few more things updated, but I'm still closing the job and paying Lalit his full money because I know he will still update the last few things that we were unable to complete earlier. Love working with him and his team! He's excellent!."
Aaron

"Lalit was great in scoping the project. Comunication lines are always open. His team went the extra mile. We will be using them again soon."
Luke

"Lalit and his team were very helpful. They understood our project from the beginning and have been working with us day and night to get our project done. We are very happy with our final project and look forward to working with them again. We would highly recommend using these guys."
Derek

"Lalit vijay is one of the best developers out there I would highly recommend anyone that needs mobile development and support I am a repeat customer and have other projects I am staying with him as lead development for my company 5 stars."
Dennis

"Did an awesome job on the app. He finished it a day early."
TeMojo

"Very professional, asked for guidance when needed, very knowledgeable, above all, very responsive. I'm looking forward to our next project together."
Antonio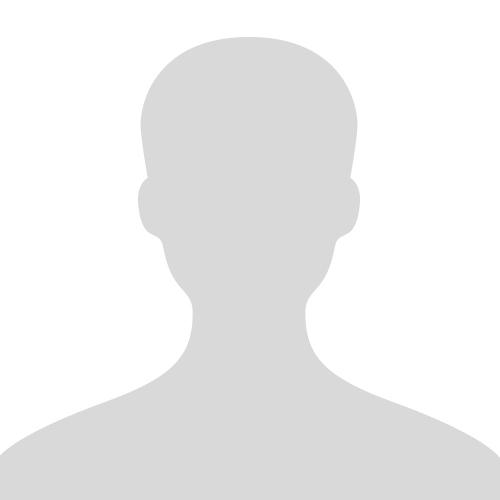 "Lalit is a great worker. He communicates clearly and promptly, making our interactions over email and skype quite easy. I had a few personal issues during this project that caused some delays, but Lalit was very diligent in keeping up to speed with the project, and went above and beyond in delivery of my app. I will definitely use him again for these types of projects. HIGHLY RECOMMENDED!!!!"
John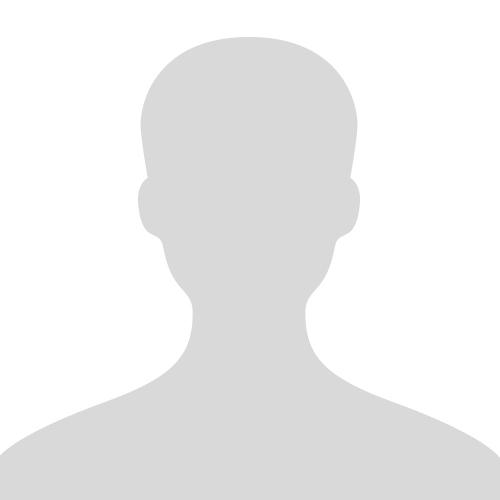 "Amazing work, very professional with "can do" attitude."
Matthew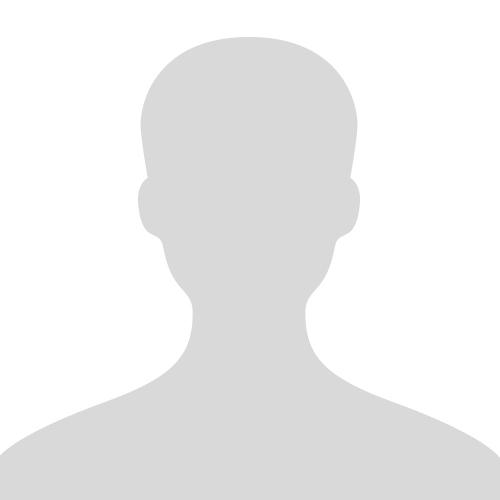 "I am new to app development and Lalit and his team guided me throughout the process. He's very knowledgeable and he knows what he is doing. Learned a lot of tips from him as well. Looking forward working with him with my future projects."
no name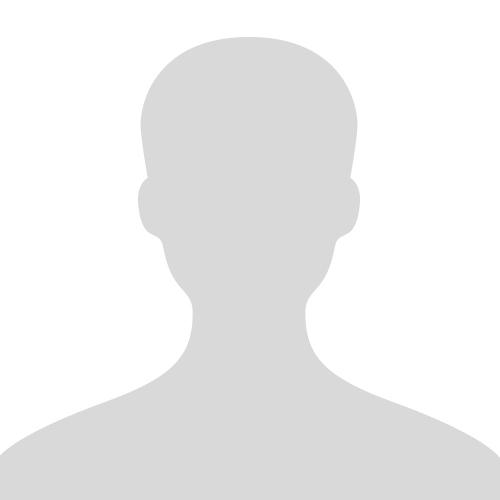 "Excellent performance. A complete profesional in terms of quality and services."
Daniel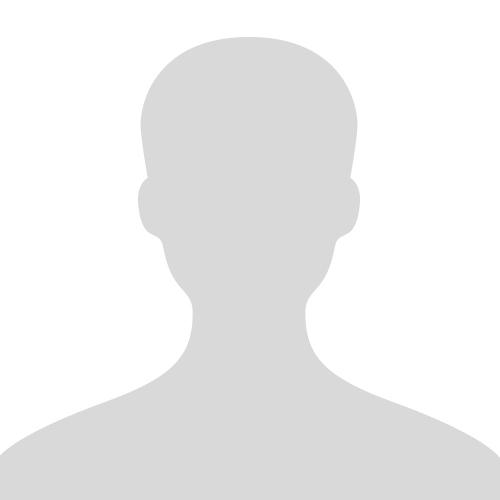 "Lalit and his team are very professional and great to work with, always helpfull and honest. Looking forward to the next project!"
Bruno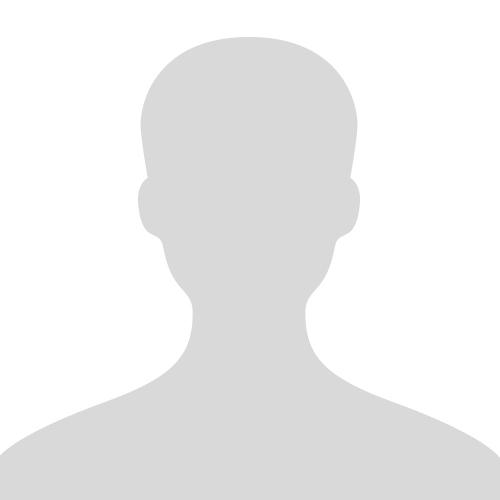 "First of all, Mr. Lalit and his team have been nothing but Professional and talented and have gone above and beyond what I expected. Communicated well and did everything and more that was expected of them. I am very very pleased and satisfied and would Definitely hire him again. A big Thank You Lalit."
Alicia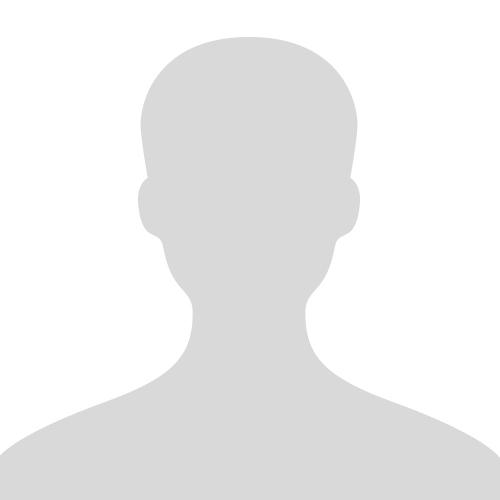 "I highly recommend this developer/designer and his team. Excellent communication skills, and all work was to a high standard, timely and professional. He provided relevant and insightful advice for the project. I would definitely work with him on future projects. "
Brad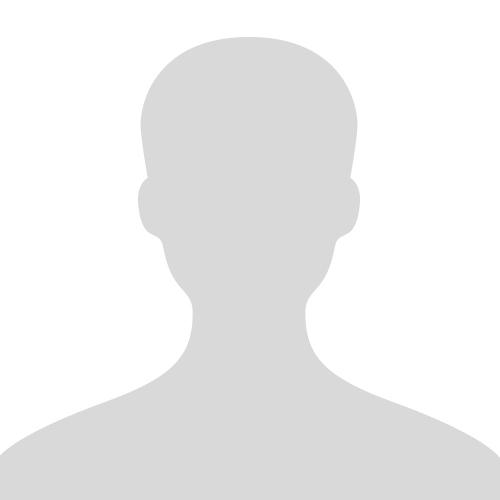 "Excellent developer to work with. Always quick to respond and very organised."
Johnny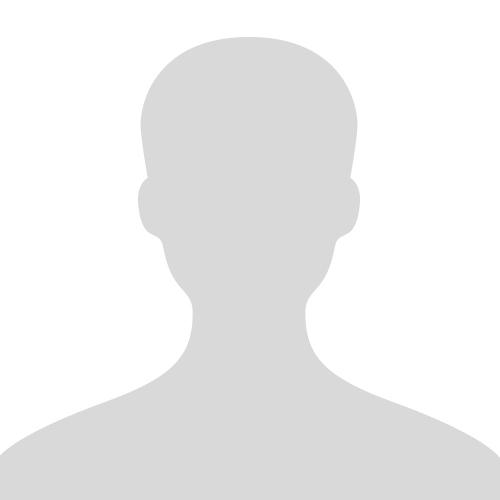 "Contractor ready to work until you are completely satisfied with your product, great communication too. Recommended!"
Samra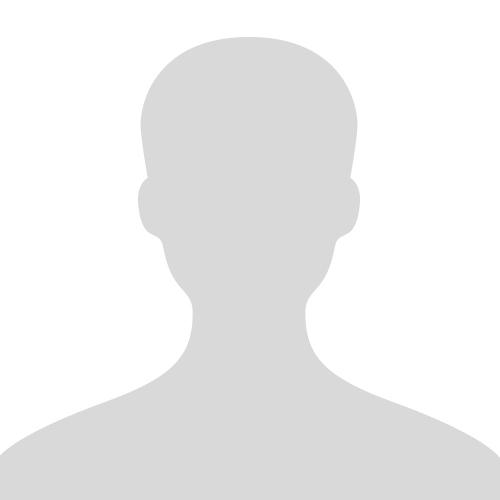 "Great job guys thanks... looking forward to the next one!!"
Jason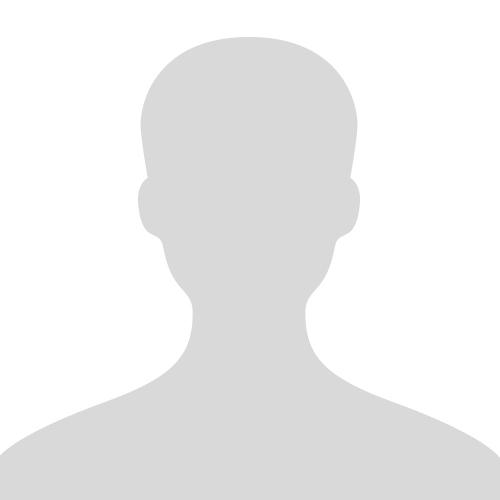 "If you're looking for someone to develop your app, no need to search anymore ! Lalit and his team are just the best you will find on Upwork. Professional, always responsive and with great talents. They are always ready to make the extra effort required. The quality of the app is great and matches our expectations. Lalit, thanks for the great IOS App developed, looking forward to continue our collaboration !"
Gary & Nathan