Internet of Things (IOT)
Helping You Discover the Smarter World
What is Internet of Things (IOT)?
Internet of things is the concept uniting everyday objects using a medium called internet. Nowadays almost every electronic device from our day to day life has access to the internet and being controlled over through a medium which is none other than our smart phones.
IOT involves extending Internet connectivity beyond standard devices, such as desktops, laptops, smartphones and tablets, to any range of traditionally dumb or non-internet-enabled physical devices and everyday objects. Embedded with technology, these devices can communicate and interact over the Internet, and they can be remotely monitored and controlled.
Why IOT for your business?
Helps in efficient and effective decision-making.
Improves understanding of customer wants and needs.
Continual data analysis and reactivity.
Provides simple solution to tedious process.
Helps you to stay out of competition.
Faster delivery to customers by means of improved communication across all areas of business.
Production cycle times are more efficient due to greater automation, allowing the human workforce to focus on the other areas of business.
By 2020, over 30 billion devices (such as: computers, tablets, cell phones, wearable tech, and smart assistants) will be in everyday usage, allowing for exponential methods of connecting to customers.
How IoT is being integrated into life?
Smart Lifestyles: From wearable tech such as Fitbits to home automation like fridges that can tell you when you're out of milk, IoT has the potential to revolutionize personal lives. This allows more direct marketing to customers by means of their smart life connected devices.
Smart Workplaces: Effortlessly connected retail stores, offices and the potential for enhanced remote working are all conceivable realities with thorough IoT integration. Collect, store, analyse and act upon data, delivering improved results.
Smart Industries: From healthcare to utilities, the IoT has revolutionized as to how businesses interact with one another and with their customer base.
How Trivial Works' IoT solutions can empower businesses?
Improving Interbusiness Communications: Our simple, data-driven solutions allow departments to communicate with one another efficiently, avoid costly delays and reduce the need for time-consuming human debate.
Operations and Logistics: We build IoT Apps to improve your operations and thus allow delayed timescales to become a thing of the past. Our App manage every process with effortless communication, problems are identified and fixed in record time thereby increasing customer satisfaction due to the streamlining of the order and delivery process.
Reducing Costs: Our IoT App Solutions allow you to monitor your business costs like utility bills so that you are able to identify areas where you can make savings. With the help of smart technology there is a greater control over expenditure, and can identify areas where you can make savings.
Consistent Monitoring: Our IoT App Solutions are designed to monitor themselves, thereby free up human resources for other projects. Not only a fault is found quickly, but also the system is empowered to repair itself rather than demanding human attention.
Our Process for IoT App Development
We have devised a process that helps you in achieving your IoT Goals
Ideate: Our expert team listens to your idea even if you are not clear about it. It then organizes the idea in the most practical manner that will be helpful to the customers.
Prototype: Once the requirement gathering is done, we deliver an ideology or sample that gives you a clear picture of what will be connected and where.
Planning: As soon as we are done with the above two steps and have the strategy ready, we start working on constructing the project followed by the design and development process that is undertaken by the expert IoT development team.
Testing: We have a strong testing team that helps in testing the development quality of our work and get the assurance done.
Monitor: At this stage we take care of the application and monitor the results. Based on that we provide suggestions and improvements that needs to be done.
Our Offerings as IoT Service Company
IOT: Right from automating industry to smart wearables, IoT has touched every aspects of our lives. Generally, IoT enables the collaboration of software and hardware with the help of internet. Trivial Works offer solution to its partners in different sectors.
Agriculture: IoT has already made a way for productive cultivation right from raising livestock economically with the help of sensors that can be installed seamlessly without any trouble. Data is then gathered from these sensors delivers rapid useful insights that are merely boon to today's farmers. Our IoT App solution coupled with the farming helps in supervising machineries and other asserts.
Wearables & Healthcare Devices: Health care is one such domain that makes use of IoT faster than any other industries in market. Unimaginable updates and upgrades are urging the health care domain for executing advanced treatments. We offer IoT App solution to healthcare integrated with wearables which can help in fitness tracking, remote health monitoring, patients' surveillance, care of the elderly and the disabled, fall detection and so on that brings remarkable alteration in the way you treat the sufferer.
Home Security & Smart Homes: Smart home is the leading IoT use case. We can create smart home applications featured with remote control for smart electronics, room temperature control and home security that can monitor and prevent any intrusions and unauthorized entries.
Personal Asset Tracking: From smart phone tracking to GPS pet tracking and tracking any asset you want to, we can help you to create these demanding solutions. Asset tracking solutions enable and allow to track anything at all, also over longer distances where IoT coverage is present for low power wide area networks (LPWAN).
AWS IOT: Trivial Works leverages the power of the AWS® IoT Platform services to deliver value added IoT solutions quickly. With strong backing of AWS IoT components, we are able to help customers to deliver new business models driven by real-time data, release IoT products which improve over time, operate at increased efficiency and carry out intelligent decision making. Our expertise in
AWS Core Services:
Build services: AWS IoT SDK and AWS IoT Core
Analytics at the edge: AWS GreenGrass, AWS Rule Engine
Web Interface and Media Streaming Video on Demand: Amazon CloudFront
Digital Twins: AWS Thing Shadows
Compute services: Amazon EC2
Storage and Archive services: Amazon S3 & Glacier
Data Ingestion: Amazon Kinesis
Database: Amazon RDS, Amazon Redshift
Predictable and Scalable NoSQL Data: Amazon DynamoDB
Build, Deploy and Manage API: Amazon API Gateway
User Identity and Data Synchronization: Amazon Cognito
Response to Events: AWS Lambda
Environment Monitoring: Amazon CloudWatch
Message Queue Management: Amazon SQS and others…
AWS IoT Device Management: allows easy addition and organization of devices. The service ensures secure and scalable performance with the possibilities of monitoring, troubleshooting and updating the device functionality.
AWS IoT Analytics: providing a service for automated analytics of large amounts of various IoT data, including unstructured data from different types of devices. The data gathered and processed by the service is ready for use in machine learning.
AWS IoT Device Defender: supporting the configuration of security mechanisms for the IoT systems. AWS IoT Device Defender enables the setup and management of security policies controlling device authentication and authorization, as well as providing encryption mechanisms.
Cloud based Analytics of IOT Technologies: Cloud hosting has become a wide-spread and generally appreciated method of developing and running various technology solutions, and here IoT, directly depending on Internet, definitely benefits from all the advantages of cloud computing. Special cloud-based IoT platforms support the Internet-based functions of the application – running, maintenance, analytics, data storage, and security measures. No matter what kind of cloud-based project you may have in mind, with an almost 100% probability, Trivial Works help customers to deliver new business models driven by real-time data, release IoT products which improve over time, operate at increased efficiency and carry out intelligent decision making.
What our clients
Think about us

""Lalit is a great worker. He communicates clearly and promptly I had a few personal issues during this project that caused some delays, but Lalit was very diligent in keeping up to speed with the project, and went above and beyond in delivery of my app. I will definitely use him again for these types of projects. HIGHLY RECOMMENDED!!!!""
DJ MORGAN
Managing Director at Golflutter Ltd

"While I don't believe in unicorns, Dhirendra and the team he leads come close. In our project review meeting today, I was glad to tell Dhirendra leading the technical team, that in my 20+ years of experience building and installing technology solutions, I have never had better customer service. Dhirendra and his team are not only technically extremely sharp, but also, and perhaps even more importantly they deeply listen. I am always impressed with how Dhirendra repeats back my desires, functionality requirements, and design goals. He makes sure to exhaustively understand my requirements and vision before making recommendations. I can't imagine working with an individual that is more efficient and effective in generating technical solutions I can afford."
Giancarlo Newsome
Business Modernization Consulting, Empowerment through Entrepreneurship, Prayer Advocate (iPray Founder), Speaker

"Lalit is an excellent contractor!!! He and his team do very professional work. He always made himself available when I had questions and met deadlines just as he promised. His English is very solid and he's very easy to work with. A super nice guy. I have already re-hired Lalit for another project and plan on using him much more in the future. "
Diamond Creek

"Dhirendra and his team have done a great job of taking our description of the online application and making it happen. We had some very complex functionality that we needed to work a specific way they did it."
Terry

"I have been working with Dhirendra and his team for nearly 2 years now on a large project. He has been very professional and it has been a pleasure working him and his team. The project has had many changing requirements along the way and Dhirendra and his team have always been able to accommodate the change of direction. Dhirendra is always up front and clear about all development costs. For anyone wanting a development team to work with on any projects, i would recommend using Dhirendra and his team."
Jamie Cooper
DXC - ATO - Apps Management & Team Lead

"I had an App developed by Dhirendra and his skilled team. After a short description and a skype call, Dhirendra was able to understand the business idea, give feedback and ideas on my project and set me up with a highly skilled and open minded team. It was fast, straightforward and without complications. If you need a solution that work, then ask Dhirendra and his team to have a look at it"
Christian Rønsov
Procesoptimering - Lean - Projektledelse - TWI - GMP - Change management - Produktion - Standardisering - Træning

"Besides being a founder Director at Trivial Works Solutions, Lalit Vijay is a man of with great leadership qualities. His ability to inspire his team to give the best output to his clients is certainly noteworthy. Lalit is instrumental in developing and providing IT solutions for our Edtech projects at kriti Prakashan and I take pride to endorse him for this. "
Arun Wahi
Consultant (Digital Media) at Kriti Group of Companies

"It's being fantastic working with Dhirendra and his team. Our company found Dhirendra and team to be professional and well educated in the web/app space. He goes out of his way to ensure that all deadlines are met and products delivered as per specifications. For anyone wanting a development team to work with on any projects, i would recommend using Dhirendra and his team."
Clifford Whittaker
CEO at New Media Investments PTY (LTD)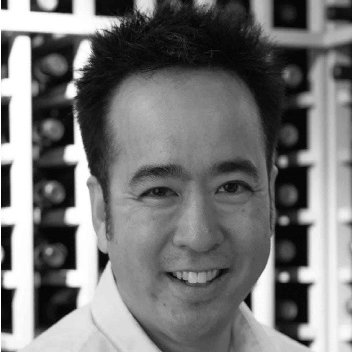 "It's been a pleasure to work with Dhirendra and his team. As a US startup that was starting from scratch, Dhirendra was thoughtful in his base recommendations of the type of technology which suited us and our vision to scale. His ability to understand the greater picture of our objectives made it easier for us to design and build our innovative app."
Patrick Wong
Vice President of Operations at Startup in Stealth mode

"As always, Lalit and his team did a great job finishing my apps and the website. I need a few more things updated, but I'm still closing the job and paying Lalit his full money because I know he will still update the last few things that we were unable to complete earlier. Love working with him and his team! He's excellent!."
Aaron

"Lalit was great in scoping the project. Comunication lines are always open. His team went the extra mile. We will be using them again soon."
Luke

"Lalit and his team were very helpful. They understood our project from the beginning and have been working with us day and night to get our project done. We are very happy with our final project and look forward to working with them again. We would highly recommend using these guys."
Derek

"Lalit vijay is one of the best developers out there I would highly recommend anyone that needs mobile development and support I am a repeat customer and have other projects I am staying with him as lead development for my company 5 stars."
Dennis

"Did an awesome job on the app. He finished it a day early."
TeMojo

"Very professional, asked for guidance when needed, very knowledgeable, above all, very responsive. I'm looking forward to our next project together."
Antonio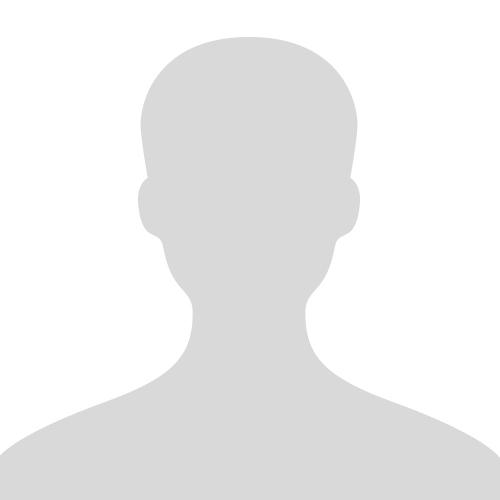 "Lalit is a great worker. He communicates clearly and promptly, making our interactions over email and skype quite easy. I had a few personal issues during this project that caused some delays, but Lalit was very diligent in keeping up to speed with the project, and went above and beyond in delivery of my app. I will definitely use him again for these types of projects. HIGHLY RECOMMENDED!!!!"
John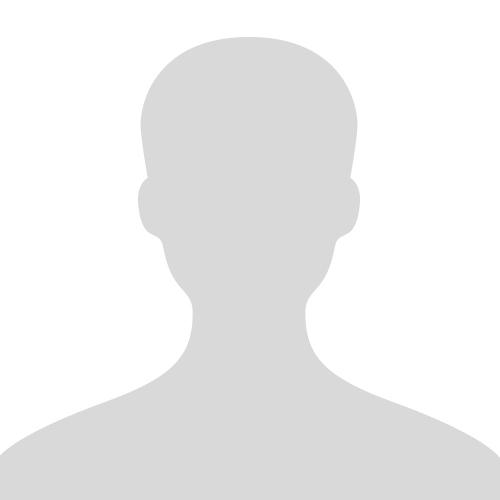 "Amazing work, very professional with "can do" attitude."
Matthew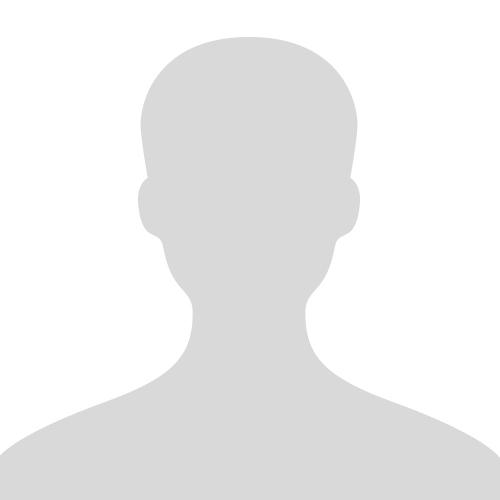 "I am new to app development and Lalit and his team guided me throughout the process. He's very knowledgeable and he knows what he is doing. Learned a lot of tips from him as well. Looking forward working with him with my future projects."
no name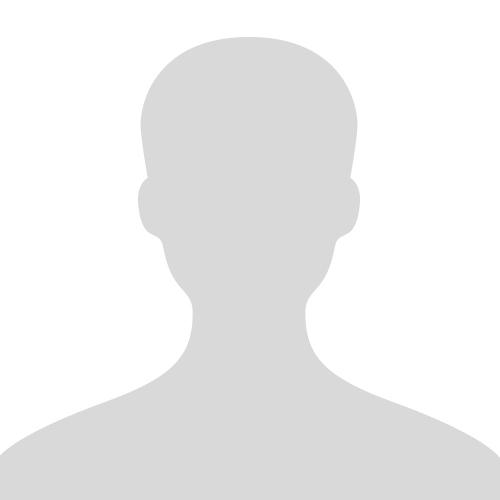 "Excellent performance. A complete profesional in terms of quality and services."
Daniel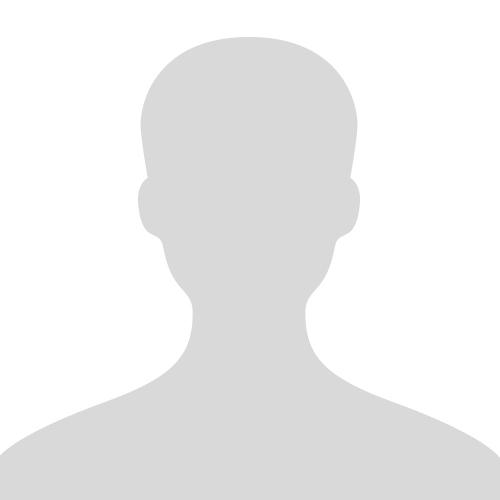 "Lalit and his team are very professional and great to work with, always helpfull and honest. Looking forward to the next project!"
Bruno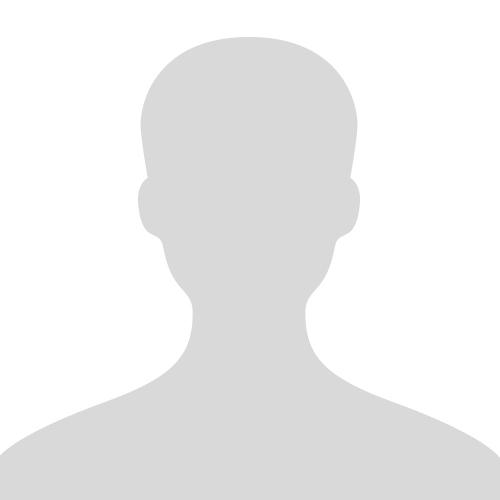 "First of all, Mr. Lalit and his team have been nothing but Professional and talented and have gone above and beyond what I expected. Communicated well and did everything and more that was expected of them. I am very very pleased and satisfied and would Definitely hire him again. A big Thank You Lalit."
Alicia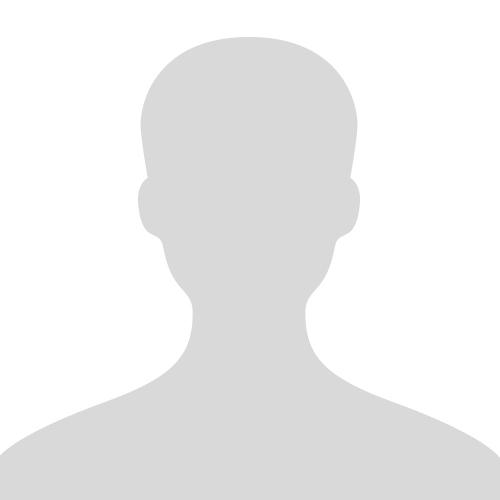 "I highly recommend this developer/designer and his team. Excellent communication skills, and all work was to a high standard, timely and professional. He provided relevant and insightful advice for the project. I would definitely work with him on future projects. "
Brad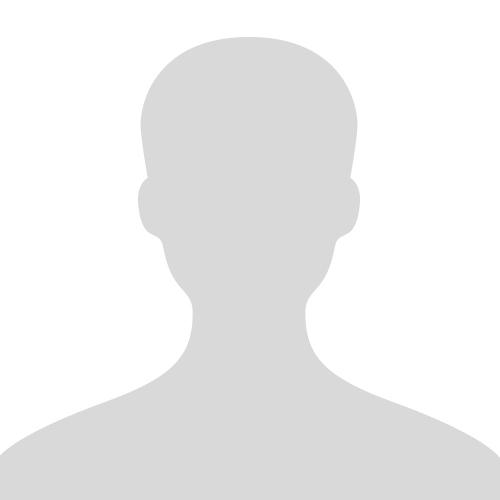 "Excellent developer to work with. Always quick to respond and very organised."
Johnny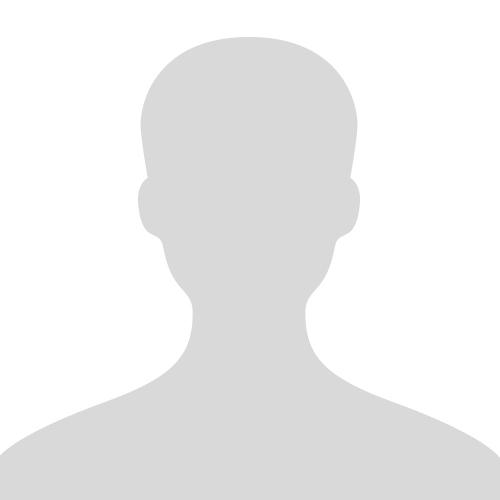 "Contractor ready to work until you are completely satisfied with your product, great communication too. Recommended!"
Samra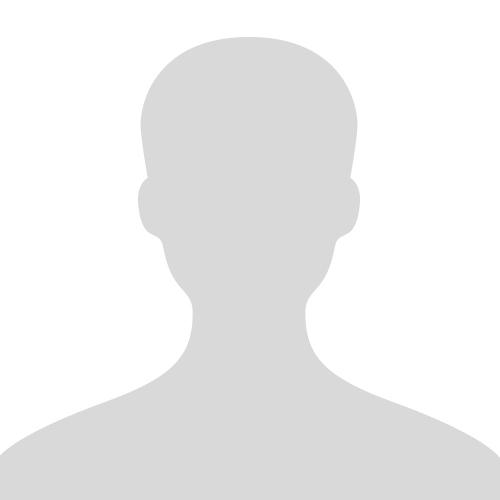 "Great job guys thanks... looking forward to the next one!!"
Jason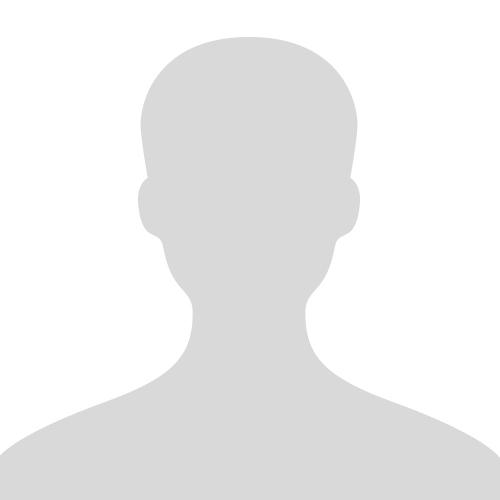 "If you're looking for someone to develop your app, no need to search anymore ! Lalit and his team are just the best you will find on Upwork. Professional, always responsive and with great talents. They are always ready to make the extra effort required. The quality of the app is great and matches our expectations. Lalit, thanks for the great IOS App developed, looking forward to continue our collaboration !"
Gary & Nathan