We make Virtual a Reality! Creating Immersive Experiences!
Trivialworks has a dedicated Virtual Reality and Augmented Reality Technology Team. Your next AR or VR product can be the one that disrupts the market. Imagine playing a game using a VR headset. You feel the action in real time as if you are playing the game in real life.
What is Augmented Reality and Virtual Reality? Helping Businesses to Make a Lively Impact
Augmented reality is "an enhanced version of reality that is created with the help of technology to add digital information on an image of something. In reality, it is a live, direct or indirect, view of a physical, real-world environment. Here, the elements of the natural surroundings are augmented(enhanced) using technology accompanied by computer generated sensory inputs like sound, video, graphics or GPS data used for enhancing one's current perception of reality.
Virtual Reality is defined as "the use of computer technology to create a simulated environment." It replaces the real-world elements with a simulated version using cutting edge technology. It may be artificial, such as an animated scene, or an actual place that has been photographed and included in a virtual reality app. With virtual reality, you can move around and look in every direction -- up, down, sideways and behind you, as if you were physically there.
Working of Augmented Reality or Virtual Reality
Computer vision and object recognition algorithms form the heart of Augmented Reality Technology. These cutting-edge AR techniques enhance the information about the surrounding real world of the user to make it interactive and digitally manipulative. The artificial information about the environment and its objects is then overlaid on the real world.
Impact of Augmented and Virtual Reality in Various Industries
AR/VR solutions help businesses put their vision in front of their customers thus shape their dreams into visible forms backed by cheap and advanced hardware. Real estate, gaming, education, sports, architecture, movies, interior designs, medical, retail, hospitality, shipping, tourism, advertising, information technology and more- AR and VR solutions find applications across all these industries.
AR/VR brings multiple dimensions to gaming making the experience more real and exciting. In retail, it elevates customer emotions through interactive solutions for product communication and brand recognition.
Applications of Augmented Reality
Projections: Real Estate projects and architectures use AR solutions delivering experience of their project to prospective customers. The power of imagination backed by smart technology driven hardware brings their dreams to life. Similarly, in retail, marketers interact with their customers to capture their emotional mindshare and establish their positions.
Location based/Maps: Augmented reality empowers geo-location and geo-spatial mapping with additional data like pictures, reviews, ratings, social media information and many other useful facilities by overlaying points of interest in the map. One can find other local information and suggestions like nearby parking spots, restaurants, hospitals, traffic etc. making the experience more intuitive and pleasant for the users.
Image Recognition: Supported with necessary hardware, AR Solutions in QR codes activate printed materials, like magazines, newspapers and other printed products to provide valuable information. Simple pictures instead of keyboard inputs trigger digital content experiences that are customized to match specific needs. QR codes are the best testimonials to the magic of augmented reality coupled with image recognition facilitating faster, convenient and better user experience.
Gaming: Advanced AR/VR solutions create a magical experience like never before and take the gaming experience to a completely new level. You can experience modified sound, 3D add-ons, haptic feedback and many more.
VR/AR Platforms
AR: Vuforia, Google Tango, Windows Holographic APIs, ARKit, ARCore
VR: Oculus Platform, WebVR
HMD And Consoles
AR: Microsoft HoloLens, Epson Moverio Glasses, Google Cardboard, Google Glass
VR: Oculus Rift, HTC Vive, Google Daydream View, PSVR, Fove VR, Star VR, Windows 10 VR
Consoles: PS Vita
Our Solutions
We bring a wide range of innovative solutions to enhance user experiences and add value to the business.
Marketing and Promotional Tools: We empower businesses with impactful marketing and promotional tools leveraging the powerful features of AR and VR which include interactive walkthroughs, live product demos and many more.
Business and Enterprise Solutions: We create customized AR and VR solutions catering the unique requirements of the client's business which include virtual fitting rooms, interactive kiosks, virtual conferencing applications and many more.
Gaming Apps: We build amazing entertaining gaming experiences with AR and VR technologies. Our gaming design and development experts leverage the best offer to create gaming apps which have the power to mesmerize.
Training and Development Modules: We have specialization in using AR and VR for creating simulative training and development modules that enable interactive and realistic training for students and professionals across diverse industries.
Visualization Solutions: We provide creative and interactive visualization solutions that serve different purposes such as visual storytelling, data analysis, presentation, training and control of operations.
Social Experiences: We craft entertaining social experiences that can be extended across a variety of AR and VR devices. We make sure that the client's business is able to get a winning edge with these rich social experiences.
Retail
Virtual Try Rooms
Product Catalogue Visualization
AR-assisted Window Shopping
Interactive Kiosks
Healthcare
Simulative Surgeries
Physical Therapy Training
Phobia Treatment
Equipment Simulation
Education & Training
Interactive Walkthroughs
Field Trips
Guest Lectures
Tutorials
Travel & Hospitality
Virtual Field Trips
Location-Based AR Apps
Virtual Historical Tours
Virtual Hospitality
Real Estate
Home Demos
Architectural Design
Interior Design
Construction
Manufacturing
Computer-Aided Design
Computer-Aided Manufacturing
Product Simulation
Technical Training
Why Choose Trivial Works?
Technical Skill: Our team comprises of skilled AR and VR developers with expertise in these technologies and the latest advancements in them as well. The in-depth understanding gives us the capability of crafting superior experiences and high-quality products.
Vast Experience: Having an industry presence of over 8 years, we boast of a vast experience in diverse technologies, including AR and VR. Till date, we have delivered numerous successful projects in this domain to reputed clients.
Creative Solutions: When it comes to building AR and VR solutions, creativity is what makes you stand apart. Our design team combines skill with creativity to create immersive and impactful user experiences with each of the apps they create.
Client-centric Approach: We follow a client-centric approach as we consider each client as a unique entity. We understand their unique requirements and tailor AR and VR solutions that match these requirements to perfection.
Agile Methodology: We follow an agile methodology that is focused on delivering the best results within the specified timeline. At the same time, we adhere to the best practices and high work standards. Constant communication and reporting are other things we ensure.
Competitive Pricing: Our services are competitively priced yet we make sure that the quality is never compromised. We offer flexible engagement models and hiring solutions to match the client's expectations and budget.
What our clients
Think about us

""Lalit is a great worker. He communicates clearly and promptly I had a few personal issues during this project that caused some delays, but Lalit was very diligent in keeping up to speed with the project, and went above and beyond in delivery of my app. I will definitely use him again for these types of projects. HIGHLY RECOMMENDED!!!!""
DJ MORGAN
Managing Director at Golflutter Ltd

"While I don't believe in unicorns, Dhirendra and the team he leads come close. In our project review meeting today, I was glad to tell Dhirendra leading the technical team, that in my 20+ years of experience building and installing technology solutions, I have never had better customer service. Dhirendra and his team are not only technically extremely sharp, but also, and perhaps even more importantly they deeply listen. I am always impressed with how Dhirendra repeats back my desires, functionality requirements, and design goals. He makes sure to exhaustively understand my requirements and vision before making recommendations. I can't imagine working with an individual that is more efficient and effective in generating technical solutions I can afford."
Giancarlo Newsome
Business Modernization Consulting, Empowerment through Entrepreneurship, Prayer Advocate (iPray Founder), Speaker

"Lalit is an excellent contractor!!! He and his team do very professional work. He always made himself available when I had questions and met deadlines just as he promised. His English is very solid and he's very easy to work with. A super nice guy. I have already re-hired Lalit for another project and plan on using him much more in the future. "
Diamond Creek

"Dhirendra and his team have done a great job of taking our description of the online application and making it happen. We had some very complex functionality that we needed to work a specific way they did it."
Terry

"I have been working with Dhirendra and his team for nearly 2 years now on a large project. He has been very professional and it has been a pleasure working him and his team. The project has had many changing requirements along the way and Dhirendra and his team have always been able to accommodate the change of direction. Dhirendra is always up front and clear about all development costs. For anyone wanting a development team to work with on any projects, i would recommend using Dhirendra and his team."
Jamie Cooper
DXC - ATO - Apps Management & Team Lead

"I had an App developed by Dhirendra and his skilled team. After a short description and a skype call, Dhirendra was able to understand the business idea, give feedback and ideas on my project and set me up with a highly skilled and open minded team. It was fast, straightforward and without complications. If you need a solution that work, then ask Dhirendra and his team to have a look at it"
Christian Rønsov
Procesoptimering - Lean - Projektledelse - TWI - GMP - Change management - Produktion - Standardisering - Træning

"Besides being a founder Director at Trivial Works Solutions, Lalit Vijay is a man of with great leadership qualities. His ability to inspire his team to give the best output to his clients is certainly noteworthy. Lalit is instrumental in developing and providing IT solutions for our Edtech projects at kriti Prakashan and I take pride to endorse him for this. "
Arun Wahi
Consultant (Digital Media) at Kriti Group of Companies

"It's being fantastic working with Dhirendra and his team. Our company found Dhirendra and team to be professional and well educated in the web/app space. He goes out of his way to ensure that all deadlines are met and products delivered as per specifications. For anyone wanting a development team to work with on any projects, i would recommend using Dhirendra and his team."
Clifford Whittaker
CEO at New Media Investments PTY (LTD)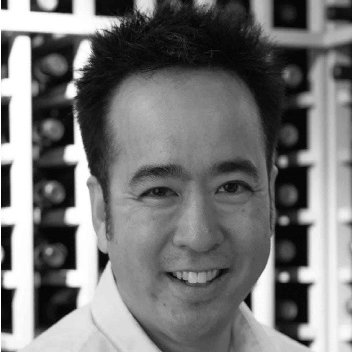 "It's been a pleasure to work with Dhirendra and his team. As a US startup that was starting from scratch, Dhirendra was thoughtful in his base recommendations of the type of technology which suited us and our vision to scale. His ability to understand the greater picture of our objectives made it easier for us to design and build our innovative app."
Patrick Wong
Vice President of Operations at Startup in Stealth mode

"As always, Lalit and his team did a great job finishing my apps and the website. I need a few more things updated, but I'm still closing the job and paying Lalit his full money because I know he will still update the last few things that we were unable to complete earlier. Love working with him and his team! He's excellent!."
Aaron

"Lalit was great in scoping the project. Comunication lines are always open. His team went the extra mile. We will be using them again soon."
Luke

"Lalit and his team were very helpful. They understood our project from the beginning and have been working with us day and night to get our project done. We are very happy with our final project and look forward to working with them again. We would highly recommend using these guys."
Derek

"Lalit vijay is one of the best developers out there I would highly recommend anyone that needs mobile development and support I am a repeat customer and have other projects I am staying with him as lead development for my company 5 stars."
Dennis

"Did an awesome job on the app. He finished it a day early."
TeMojo

"Very professional, asked for guidance when needed, very knowledgeable, above all, very responsive. I'm looking forward to our next project together."
Antonio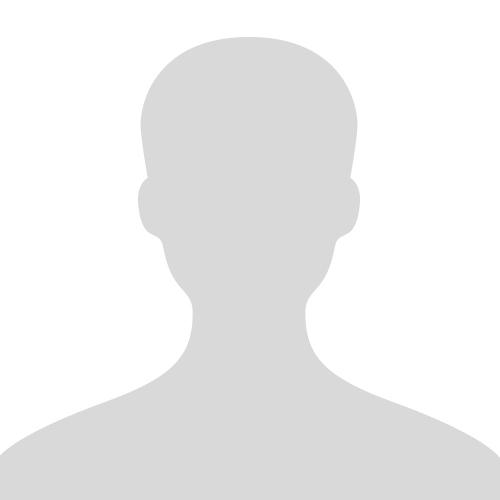 "Lalit is a great worker. He communicates clearly and promptly, making our interactions over email and skype quite easy. I had a few personal issues during this project that caused some delays, but Lalit was very diligent in keeping up to speed with the project, and went above and beyond in delivery of my app. I will definitely use him again for these types of projects. HIGHLY RECOMMENDED!!!!"
John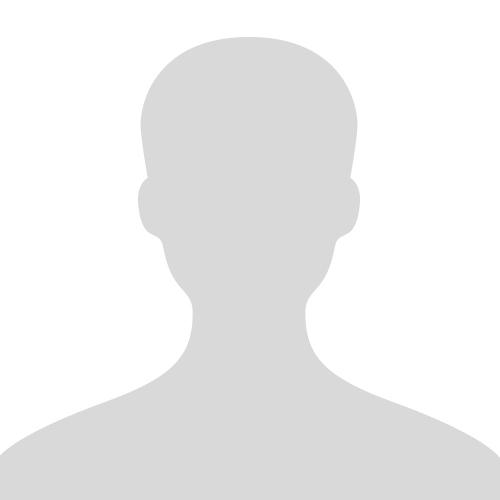 "Amazing work, very professional with "can do" attitude."
Matthew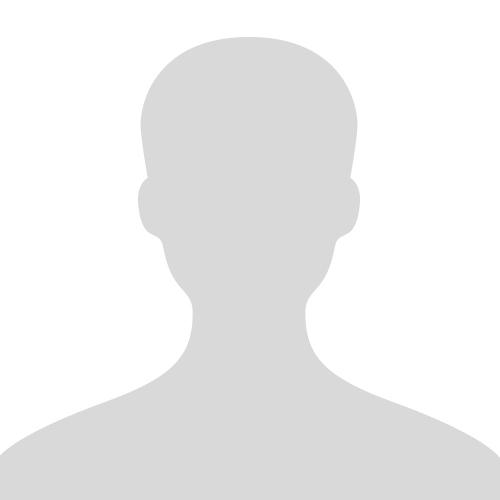 "I am new to app development and Lalit and his team guided me throughout the process. He's very knowledgeable and he knows what he is doing. Learned a lot of tips from him as well. Looking forward working with him with my future projects."
no name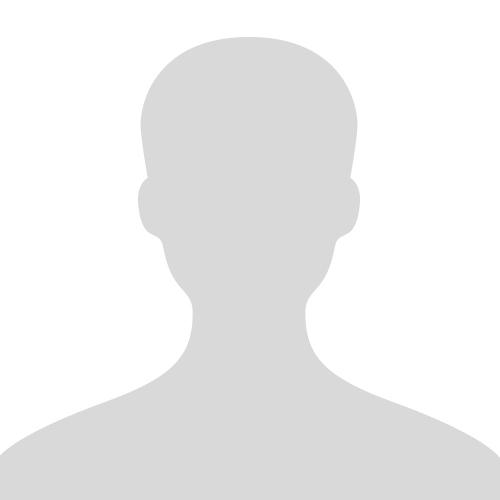 "Excellent performance. A complete profesional in terms of quality and services."
Daniel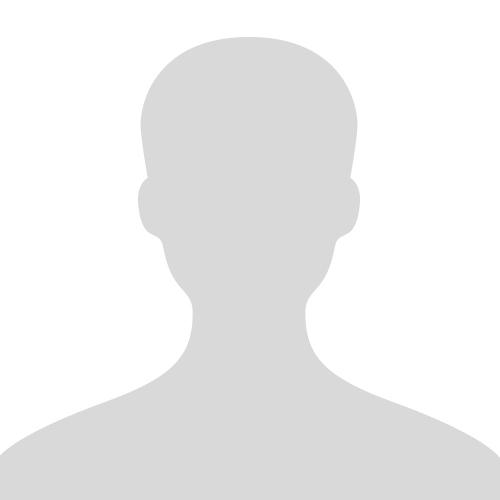 "Lalit and his team are very professional and great to work with, always helpfull and honest. Looking forward to the next project!"
Bruno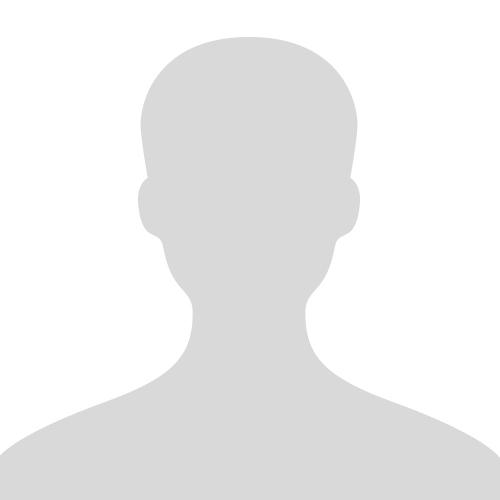 "First of all, Mr. Lalit and his team have been nothing but Professional and talented and have gone above and beyond what I expected. Communicated well and did everything and more that was expected of them. I am very very pleased and satisfied and would Definitely hire him again. A big Thank You Lalit."
Alicia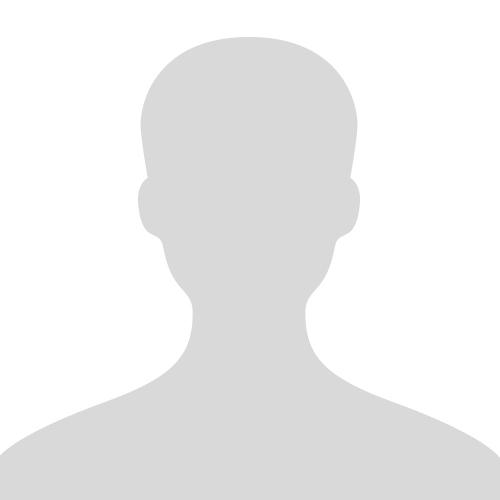 "I highly recommend this developer/designer and his team. Excellent communication skills, and all work was to a high standard, timely and professional. He provided relevant and insightful advice for the project. I would definitely work with him on future projects. "
Brad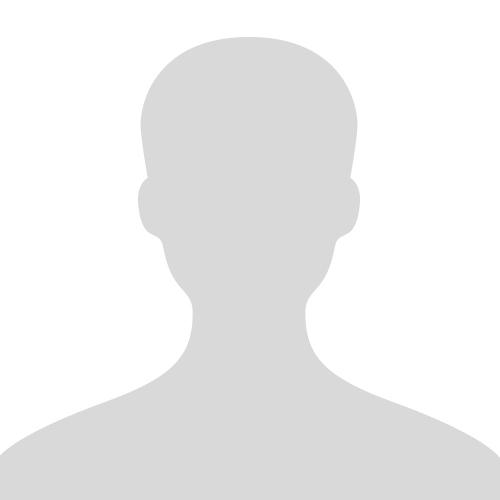 "Excellent developer to work with. Always quick to respond and very organised."
Johnny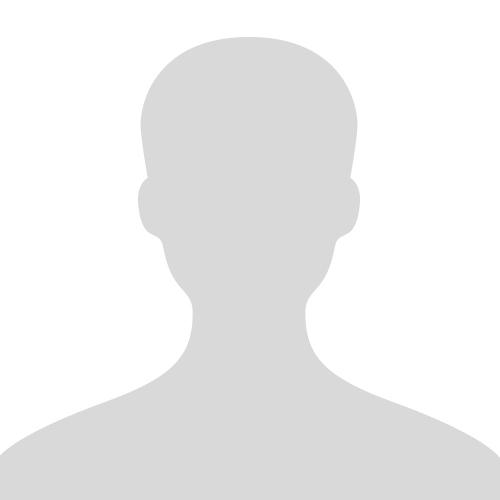 "Contractor ready to work until you are completely satisfied with your product, great communication too. Recommended!"
Samra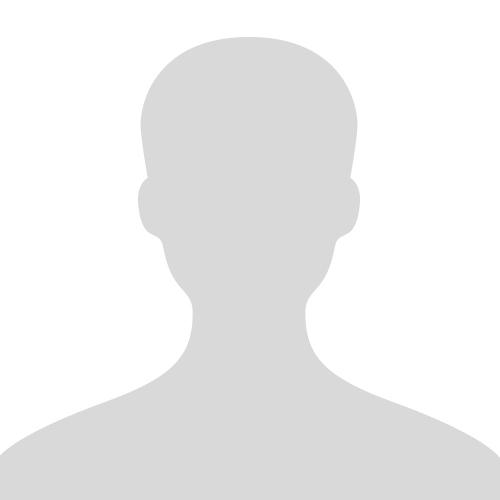 "Great job guys thanks... looking forward to the next one!!"
Jason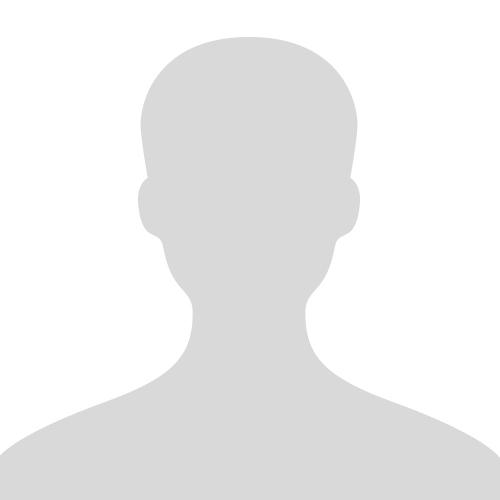 "If you're looking for someone to develop your app, no need to search anymore ! Lalit and his team are just the best you will find on Upwork. Professional, always responsive and with great talents. They are always ready to make the extra effort required. The quality of the app is great and matches our expectations. Lalit, thanks for the great IOS App developed, looking forward to continue our collaboration !"
Gary & Nathan